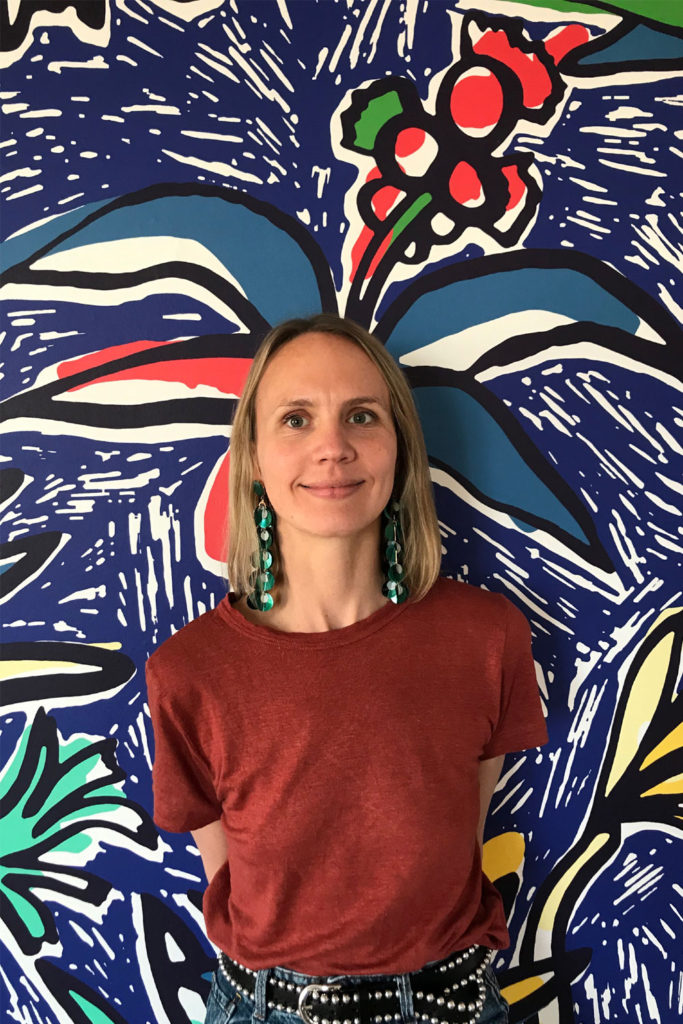 Already ten years of happy drawings in my Les Dessinés studio ! What a blessing.
Today, i'm presenting a « to go » version, a range of, joyful  and funny wallpapers, that captures the essence of my work : hand drawing, little references hidden in the details, colors inspired by Almodovar's pop sets, portuguese azulejos, the laughter of my little ones. A sunny collection, olé olé, straight from the Méditerranée. I want these wallpapers to bring joy and a welcoming atmosphere into the places that you love – and share with your loved ones.
Every wallpaper is hand drawed. Inks and paper are ecofriendly and made in France.
Our products are printed upon request : no waste. We deliver quickly, and we can adjust all the dimensions.
Let's celebrate colors, drawings, summer, pasta in Venice, colouring wednesdays and swimming fridays, nice materials and meaningfull arts and crafts!
Can't wait to hear from you: sayhello@lesdessines.com